Welcome to Year 5
Teacher: Mrs Hunter
Teaching Assistant: Mrs Henry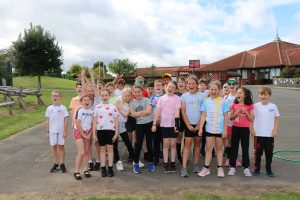 Welcome to Year 5, in our class we look forward to developing as independent learners. As we grow, we discover more about ourselves as learners and just what we can achieve when we believe in ourselves and each other. Year 5 students are supported in developing independent and resilient learning attitudes, but most importantly, attitudes that reflect a love of learning and a thirst for knowledge.
As we begin to take on more responsibilities as role models in the school we allow our gifts and talents to develop and shine; whether it be as a school ambassador, reading buddy or Eco leader. We understand as we grow, we all have an important part to play in our school, and it is important to support and encourage each other on our different learning journeys.
Please see our curriculum overview below.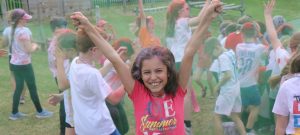 Robinwood September 2021
See below the recording of the recent Robinwood presentation shared with parents.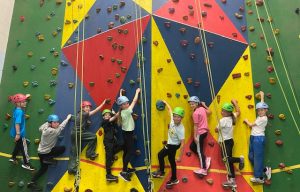 Equipment requirements for Year Five
As we look to develop independence and maturity this year, it is important that all pupils take responsibility for coming to school each day organised and equipped to learn.
Pupils will need in a small wipeable pencil case:
Handwriting pen (Berol)
A HB pencil
A highlighter
A red biro pen
A small ruler
An eraser
Pupils should not bring gel pens, sharpie or other permanent markers, felt tip pens or tip-ex.
Pupils should also come to class each day with a small notebook (A5) and a reading book and a clean, freshly filled water bottle. Pupils are allowed to start to bring in small pencil cases to store their equipment from next half term. Anything large or distracting will be as asked to remain in bags or trays.
Home Learning
Children are strongly encouraged to read for pleasure on a daily basis, to promote this the reading homework has changed for year 5 and we will alternate between Reading Plus homework and our class text reading/ reading for pleasure.
Other short weekly tasks may include:
Engage in a variety of research tasks using a wide range of literacy skills
Practice mental and written arithmetic skills
Engage in a history or geography research task linked to class topics
Carry out research tasks in R.E. during linked to 'Come and See' topic
Work on differentiated worksheet to reinforce numeracy work
Practise handwriting using joined style and speed writing activities if required.
Spend time working on subscription sites to aid basic skills such as: Timestables Rockstars (website links can be found in 'Curriculum Links')
Year Group Expectations
Year Group Expectations provide information for parents and carers on the end of year expectations for children in our school. The National Curriculum outlines these expectations as being the minimum requirements your child must meet in order to ensure continued progress. The year group expectations can be found here
To enable your child to take responsibility for their own learning – below are some useful links that help your child to develop their basic Literacy and Numeracy skills:
Numeracy
Please continue to practise your times tables using 'TTRS' or 'Hit the Button' to help you.
Reading
Reading Plus
Please click here for Reading Plus Guidance for Parents. 
PE
We will be having PE on Tuesdays and Fridays. For PE kit please see the uniform section of our website.
Thank you for your support and please do not hesitate to get in touch any way you can if you have any questions or queries – my door is always open.
Mrs Hunter
Downloads: