Welcome to Reception
Teachers – Mrs Newson
Teaching Assistants – Miss Wilson & Mrs McNulty
Welcome to Reception's class page.
Reception have been working extremely hard since starting school in September. They have been enjoying daily phonics and number time sessions, along with learning through their interests. In PE lessons they have learnt a variety of skills such as team games and more recently basic throwing and catching skills.
In Reception, we are so lucky that we can take our learning both indoors and outdoors, through investigation, exploring, problem solving, creativity and play. All this super playing supporting their imaginative play and giving them the opportunity to form a narrative.
With the children enjoying daily phonics they are beginning to apply these skills in other areas. Writing in a variety of ways such as labels, letters, short words and even having a go at super sentences. It is fantastic to see their enthusiasm to write. Reception is also off to a flying start with their reading. Segmenting and blending new words that they come across, recognising tricky words, and beginning to build up fluency.
All these new skills that they have learnt along with making new friends, learning to solve any conflicts between one and another. They have grown in confidence and independence.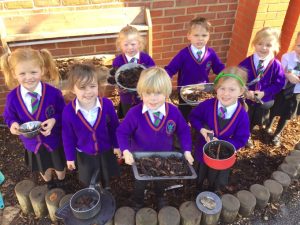 Spring Term
'What happens when I fall asleep?
Why are there stars in the sky at night? Does everyone go to bed at the same time as me? We will explore these questions and more in this project about night time. We will also talk about-  bedtime routines,  the Moon and stars,  nocturnal animals, people who work at night, the importance of sleep and rest
This half term, we'll be entering the celestial world of a mobile planetarium in our role play area. We'll listen carefully to a presentation about the patterns of the stars and ask an expert questions about the universe. Snuggling up with comfy cushions and blankets, we will listen to bedtime stories and nursery rhymes. Zzz…
Wide awake once more, we'll learn about people and services that work at night, the Hubble Telescope and nocturnal animals. We'll also find out more about how good bedtime routines can have a positive impact on our health and take part in a series of bedtime challenges. Ready, steady, brush your teeth!
In our mathematics lessons, we'll play with the shape and size of star patterns and create moons of different sizes out of sparkly play dough. Getting creative, we'll make constellations out of battery-operated tea lights, and star mobiles out of silver sequins and glittery pompoms.
Help your child prepare for their project
The night is all right! Why not do some stargazing together after dark, either from your garden or, even better, a rural location with minimal light pollution? There are apps you can use on your phone to help you to identify stars and constellations! You could also keep a dream diary, noting down and comparing dreams with each other. Alternatively, talk to people in your family who have worked at night. What are the similarities and differences between working in the day compared to at night?
Some useful websites
Letters and Sounds is a great website for phonics games and extra information about phonics
You can access E-books through Bug Club Phonics here.
You will need your child's log in details to be able to access them. If you need a reminder of these details please contact their class teacher.
Teach Handwriting is an excellent website with practise worksheets and video clips demonstrating how to form letters using the pre cursive script.
Topmarks have fun maths games.
Please click here for Tips for Supporting Your Child with Reading at Home.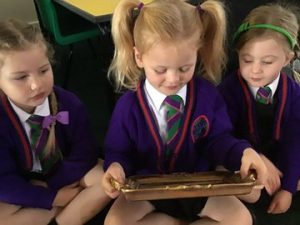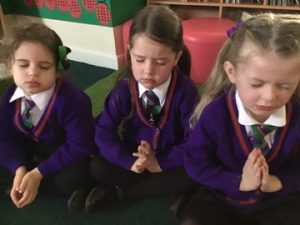 Any question, queries or concerns of any kind, please come and speak to us. We look forward to working with you closely to ensure your child continues to thrive!
Mrs Newson