Teachers- Mrs Woodier & Mrs Darragh
Teaching Assistant – Mrs Strachan
Welcome to Nursery!
We are part of the Foundation Stage. Our teachers are Mrs Woodier and Mrs Darragh. Our teaching assistant is Mrs Strachan.
In our Nursery we love learning new things! We love to get busy in the different areas of learning. We are happy in our Nursery and we are all good friends! We are encouraged to become independent learners. We have lots of nice things planned this year so please keep checking our website and newsletters to find out more.
Nursery Timings
AM Nursery – flexible 'drop off' from 8.15am–8.30am. The children are collected at 11.15am.
PM Nursery – the session starts at 12.00pm with a flexible 'pick up' from 2.45pm-3.00pm.
Preparing for Nursery
Please read about preparing your child for Nursery from the downloads section below
What to expect, when?
Please find the "What to expect, when?" document below in the downloads section for guidance to your child's learning and development in the Early Years Foundation Stage. The document includes information about your child's next steps and ideas of how you can support them in each area of learning.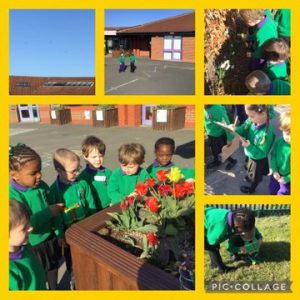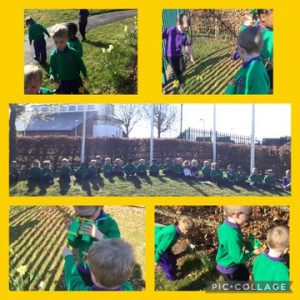 Nursery Information
The Nursery curriculum map can be found in the downloads at the bottom of the page. This outlines our learning projects that will be taught throughout the year, and how they will link into each area of learning.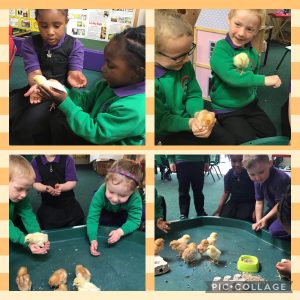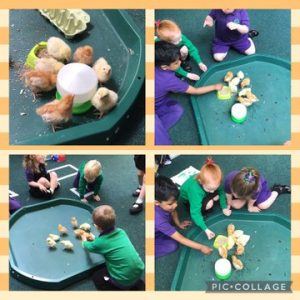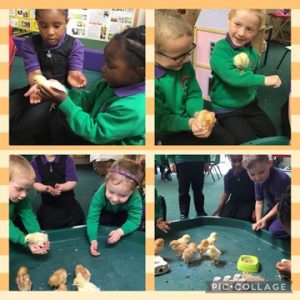 Early Years Foundation Stage (EYFS)
The EYFS is based on 4 overarching principles which shape good practice in early years settings:
A unique child
Every child is a unique.  They are consistently learning and can be resilient, capable, confident and self-assured.
Positive relationships
Children learn to be strong and independent through positive relationships.
Enabling environments
Children learn and develop well in environments where their experiences respond to their individual needs and there is a strong partnership between practitioners and yourself as a parent and/or carer.
Children learn and develop in different ways and at different rates
The framework covers the education and care of your child within the early years setting, including children with additional needs.
The activities and experiences that we provide for your child will underpin the skills they need to work towards the Early Learning Goals in the following 7 areas:
Prime Areas:
• Communication and language
• Physical Development
• Personal, social and emotional development
Specific Areas:
• Literacy
• Mathematics
• Understanding the World
• Expressive Art and Design
Some useful websites
Letters and sounds is a great website for phonics games and extra information about phonics Letters and sounds
Topmarks have games for maths Topmarks
Parent Observations in Nursery
In Nursery, we get as excited as you do watching your child grow and develop, and would like to celebrate all their achievements – whether they happen at school or at home with you. We would love to hear from you about the things your child enjoys or achieves. It helps us to create a 'well-rounded' picture of who your child really is. The following documents can be found in the downloads section below
Parental Observation letter
Wow Moment sheet
Me, My Family & World
If you have any further questions please do not hesitate to contact us.
Mrs Woodier & Mrs Darragh
Downloads: